The Cabidor® is an ingenious, multi-award winning, concealed behind the door storage cabinet designed to minimize clutter and maximize space.
Features
Behind-The-Door, Concealed Storage Cabinet
Multi-Award Winning, Patented Hinge-Mounted Design
Large Storage Capacity
Customizable Interior
Won't Damage Your Door
Reclaims Unutilized Space
High Quality Materials
High End Finishes
Fast, Easy Installation
Reversible For Right Or Left Hinged Doors
Multiple models to choose from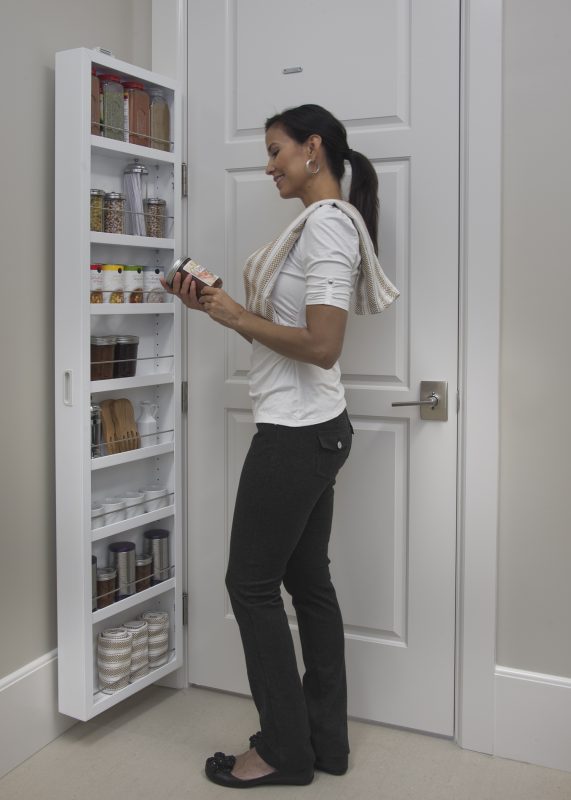 What is it?
Its patented, door hinge mounted design features a customizable shelving and retention rod system tailored to your individual storage needs. When not in use, all of your items remain safely concealed behind the front façade of the cabinet.

Each model is richly finished with 4 coats of attractive and durable oil based paint. Installation is as easy as removing your hinge pins and re-inserting them through the hanging hardware of the cabinet.

Once installed, the cabinet swings in unison with your door with the help of a magnetic catch. You won't even know it's there.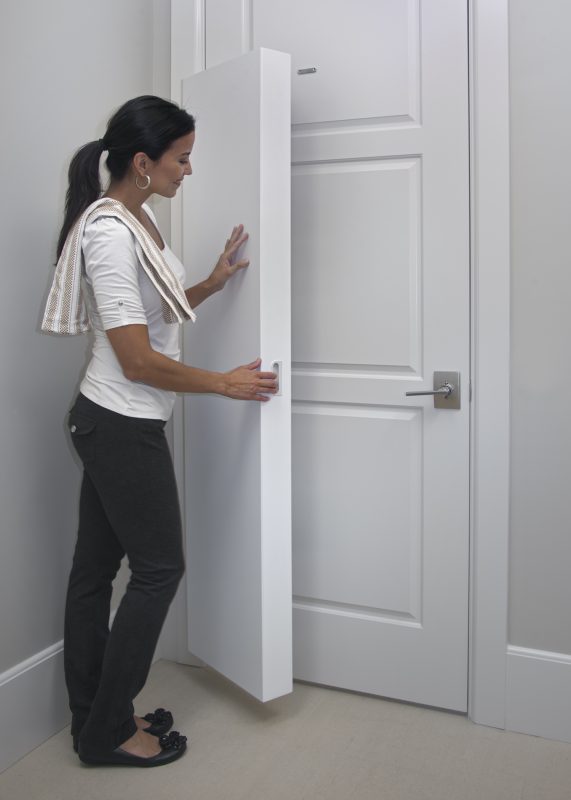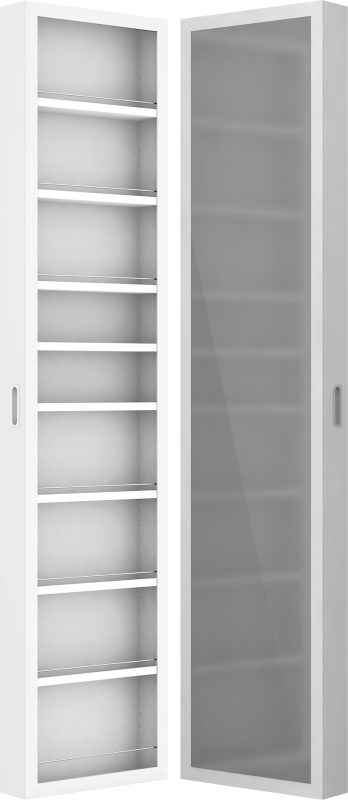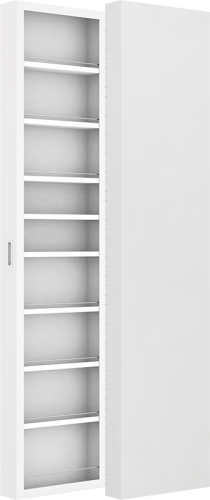 The original cabidor that includes adjustable shelving and a white façade that conceals your stored items.
VIEW MODEL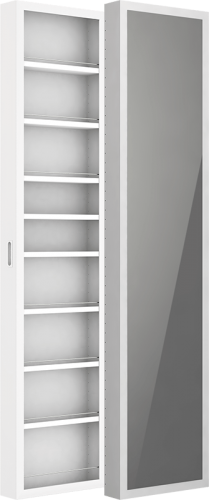 Deluxe model featuring customizable shelving, with an exterior framed mirror that conceals your stored items.
VIEW MODEL
2

Award-Winning Products

Cabidor® is an ingenious, multi-award winning, concealed behind the door storage cabinet designed to minimize clutter and maximize space.

Starting at $149.99